GIFT VOUCHERS AVAILABLE NOW
BUY A GIFT VOUCHER FOR FRIENDS OR LOVED ONES.
THE PERFECT GIFT FOR THRILL SEEKERS
ULTIMATE TRACK EXPERIENCE HALF DAY
Experience first-hand why the Jaguar vehicle range delivers the ultimate experience of driving performance. Feel the thrill of supreme power, ride and handling on this once-in-a-lifetime track day. You'll receive personal instruction to get the most out of these incredible vehicles on a variety of challenging surfaces.
PRICES START FROM £445
F-TYPE EXPERIENCE 1 HOUR
An intensive driving sensation that delivers real thrills. Imagine yourself behind the wheel of a high-performance Jaguar F-TYPE taking high-speed corners on a track with your very own Jaguar instructor at your side. Refreshments and adrenaline provided as standard.
PRICES START FROM £195
F-PACE SVR TRACK EXPERIENCE 1 HOUR
Every element of F-PACE is infused with the Jaguar legacy of pure performance, making it one of the world's most thrilling SUVs to drive. With your personal instructor beside you, you'll hit the track in search of the most thrilling drive. Refreshments included as standard.
PRICES FROM £195
I-PACE TRACK EXPERIENCE 1 HOUR
Discover the world's first all-electric performance SUV as it delivers instantaneous acceleration and pure thrills. With its near-perfect weight distribution, All Wheel Drive and revolutionary torque, taking I-PACE out on the track is an event to remember. Recharging refreshments included.
PRICES FROM £195
UNIQUE FACTORY TOURS
Gift that special someone exclusive access to Jaguar's state-of-the-art production process with a guided tour of our manufacturing facilities in Birmingham, showcasing the history of the iconic Jaguar brand.
Led by an expert host, your loved one will experience the pioneering craftsmanship and logistics that go into building Jaguar's award-winning models.
PRICES START FROM £49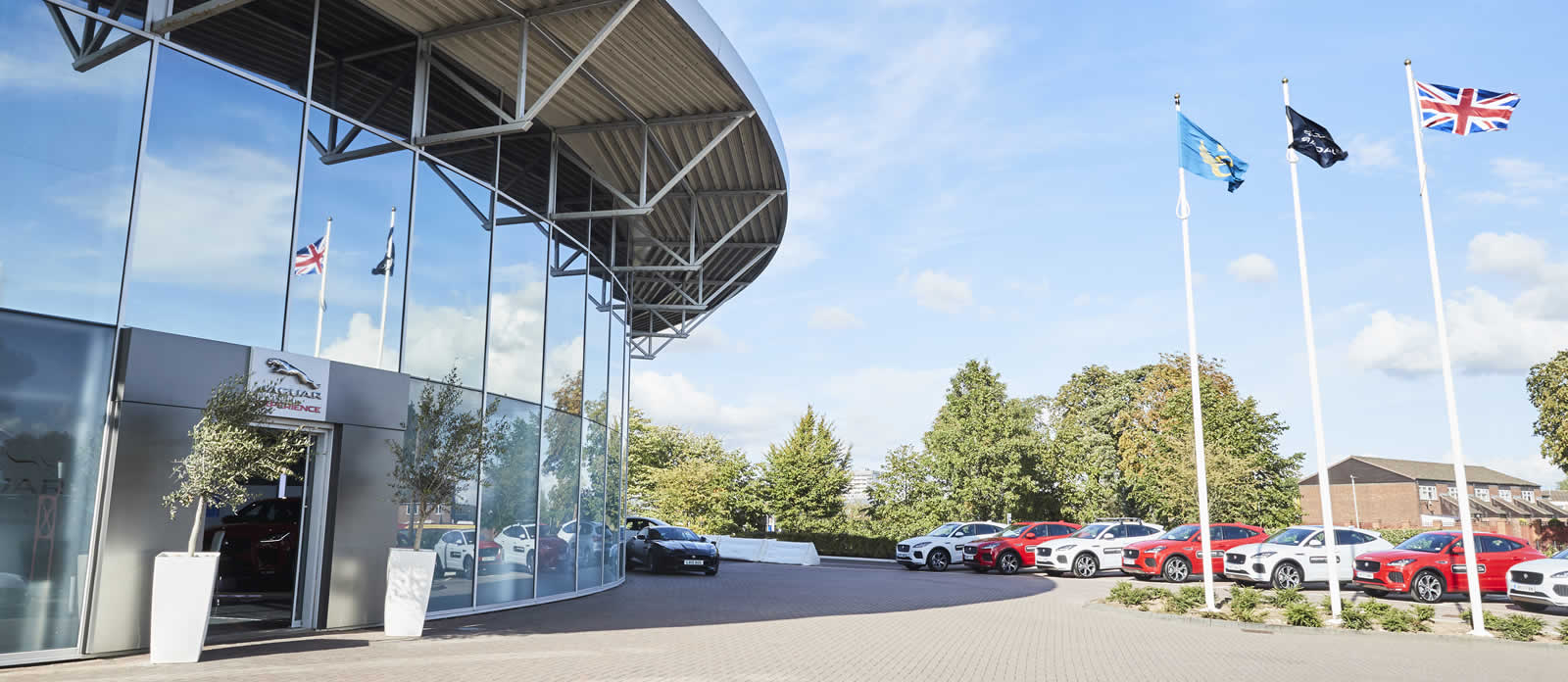 CASTLE BROMWICH
Castle Bromwich in historic Birmingham is the home of the iconic British Jaguar brand and offers a unique opportunity to watch the very latest, cutting edge Jaguar vehicles brought to life in a live production facility.
Now also offering driving experiences at our Midlands test track, visitors can experience the heart racing thrill of Jaguar's supercars. Why not combine a factory tour with a thrilling experience drive for the ultimate gift?